Winners of the REGIOSTARS 2023 competition announced
20 / 11 / 2023
On 16th November in Ostrava, Czech Republic, Elisa Ferreira - European Commissioner for Cohesion and Reforms – announced the winners of the REGIOSTARS 2023 competition. This is a competition aimed at projects that have received funding from the European Regional Development Fund (ERDF) (including Interreg), the Cohesion Fund (CF), the European Social Fund (ESF) and the European Social Fund +, the Just Transition Fund and any Interreg component.
One of the 30 finalists, selected by the jury from a record 228 entries, was the PBU project 'Invisible heritage: exchange and implementation of good practice in access to culture for persons with a visual impairment' (acronym TouchingThePast, in the competition it was called Invisible Heritage). The TouchingThePast project competed against five other projects in category 4 – Social and Inclusive Europe, in which the ProFem 2.0 project was eventually declared the winner.
This was the first ever participation of a PBU project in the finals of this competition, which we consider a great achievement of which, as a Programme, we are extremely proud. This achievement would not have been possible without the tremendous commitment of everyone who took part in the project. The project partners at the ceremony were represented by Prof. Bogusław Marek (PL) and Krystina Kazymyriv (UA).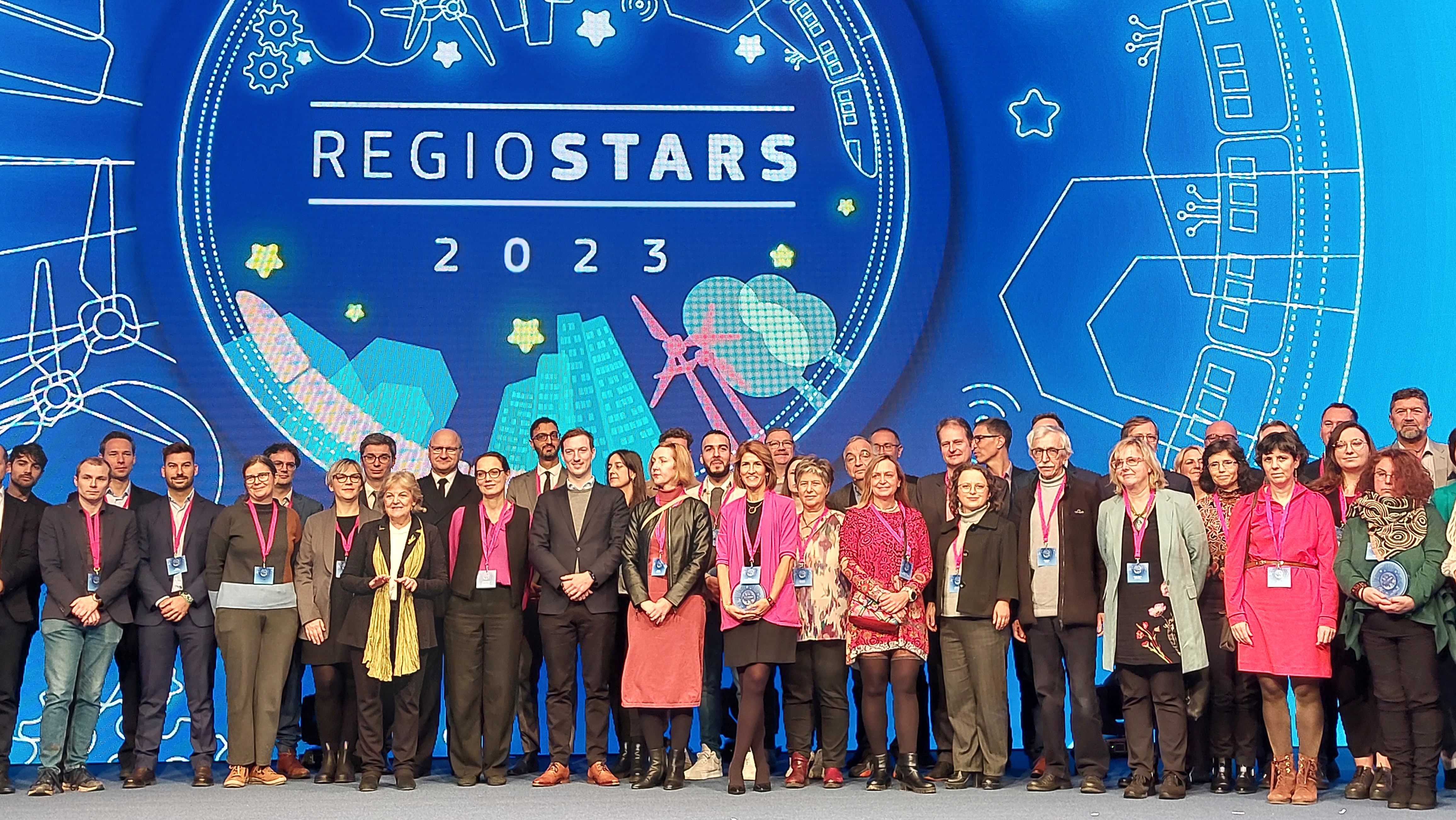 Once again, we congratulate the TouchingThePast project on this award and are delighted that, through its participation in the REGIOSTARS competition, its results have been showcased across Europe and can serve as an inspiration to all those wishing to make our environment more accessible for people with visual impairments.
We would also like to thank everyone who voted for the TouchingThePast project in the public vote.
You can read about the winning projects and finalists of the competition here.
The next edition of the REGIOSTARS competition will be announced in February 2024 and we will announce it on the Programme website. We are already encouraging projects funded by our Programme to take part!

Very useful

Maybe useful

useless