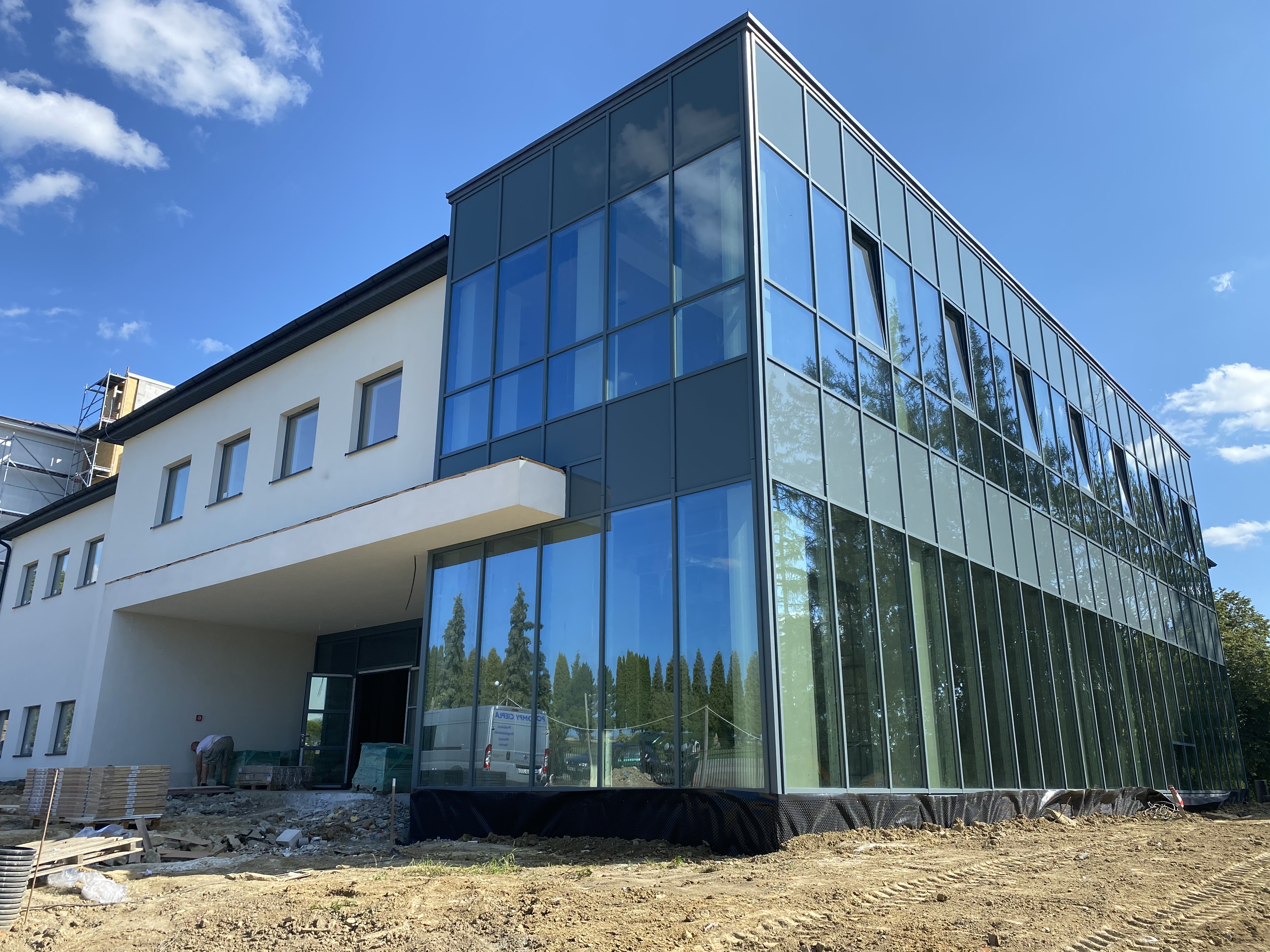 The projects implemented under the Cross-border Cooperation Programme Poland-Belarus-Ukraine 2014-2020 are not just indicators, budgets, reports and payments. Although these are inseparable elements, above all each project hides the specific ideas, values and dreams of people implementing it, as well as the stories of those who benefited from their implementation.
We want to bring some of them closer to you by the "Project stories" – the cycle which presents their more human (but also animal – as in the 1st, 13th and 14th episodes) dimension of our selected projects. We invite you to read!

Snow is falling in the Carpathian Mountains. Father Mateusz looks at the fluffy fir trees outside the window, at the mountains that are so close. Musical instruments are laid out in the room, in a few moment children will come here for a rehearsal.
Could he ever have imagined that he would find himself in this old parish in the middle of the mountains, in another country? A native of Katowice (Śląskie voivodeship), Mateusz first visited Ukraine 15 years ago when he volunteered in children's camps in Bibrka (Lviv oblast). This time was remembered with such special emotions that he and his brother Łukasz decided that they would like to serve in Ukraine one day. A few years after graduating from the seminary, this plan came true. Łukasz found himself in ancient Kremenets, and Mateusz in the mountainous Skole.
For 8 years Mateusz has been serving the local Roman Catholic community of the parish of Our Lady's Seven Sorrows. He made his path on his own, without a mentor and it was not easy in the beginning. But as the time passed, he mastered the Ukrainian language well, found real friends and won the trust and respect of the locals. And he literally fell in love with these mountains, got really into active in tourism and his passion is contagious to others. He considers working with young people to be an important part of his servitude.
"There are few opportunities and entertainment for children compared to large cities, and in our parish they can learn foreign languages, music, singing, participate in sporting events."
Mateusz admits that his own experience in the scout organization (Polish harcerstwo) helped him a lot with this. He knows how to communicate with children, how to ignite their minds, arouse their interest and organize their leisure.
From the very beginning, Father Mateusz understood that this parish was special. The number of parishioners is small, but the location in the heart of Skolivski Beskydy makes it an ideal place for meetings, training and active recreation; young people from different parts of Ukraine and Poland can come here. This was also the vision of his predecessor, who built the first guest house here. Groups of children from different regions of Ukraine have been staying here for many years. However, this was not enough and he wanted to have more guests and to create better conditions for them. There was also a need for a conference room, a space for training and meetings.
MichaelandYouth project initiated by Mother House of Congregation of St. Michael the Archangel in Miejsce Piastowe (Poland) and implemented together with Roman Catholic Parish in Skole (Ukraine), gave a chance to implement such plans. The aim of this joint project is to set up two centres of working with youth in Miejsce Piastowe and Skole based on the legacy of Father Bronisław Markiewicz, who took care of orphans and children from poor families.
Project implementation was not easy. Father Mateusz immersed himself in the construction process, personally supervised each stage, discussed with the builders possible technical solutions, proposed changes that would make this place even more comfortable. The result of this work is an elegant building in a contemporary style, which stands out a bit from the surrounding houses, but fits well into the mountain landscape. There are living rooms, dining room and a modern conference room. Every detail has been thought through; everything has been done with guests' safety and convenience in mind.
However, Father Mateusz has not only been building the centre. He managed to build an active community, where everyone can find something important for themselves, but also can join their efforts in good deeds. All these steps also contribute to the development of the area. Mateusz has good relations with the local Ukrainian Greek Catholic priests, the headmaster of the local school, the director of National Natural Park "Skolivski Beskydy" and other active people of Skole. He has a strong interest in other projects in the area related to tourism and cultural heritage.
"It is often the case that one initiative inspires the creation of other initiatives. There have been many interesting events taking place in Skole in recent years, for example, "Skolivski Beskydy" marathon, which was first organised this summer and is going to become a regular event… We also have a common idea to launch some activities related to board games, possibly holding chess tournaments. Our centre can become a place bustling with activity, playing an important role in community life."
More about the MichaelandYouth project can be found here.