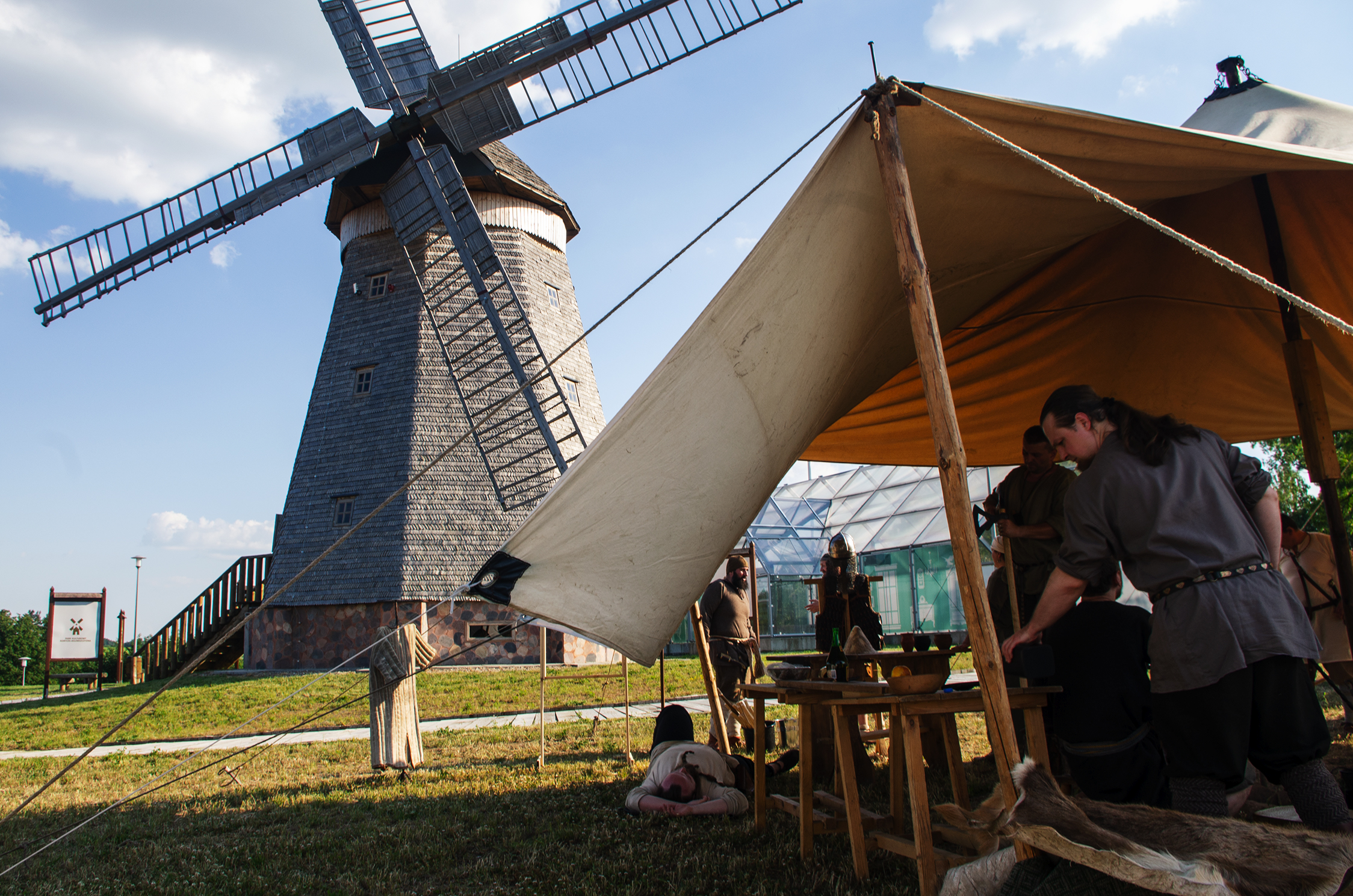 As part of the series "Holidays with PBU projects" which we started last year, we will invite you to visit our projects. Thanks to their implementation, many places have taken on a new shine and/or new tourist products, including various trails, exhibitions and open-air events have been created. At the beginning, we have one proposal for you from each country.

Poland
We invite you to visit the Korycin ­­– Milewszczyzna Cultural Park, where a bread oven was made as part of the project. The park is the most attractive place in the Korycin Commune and one of the most attractive in the region.
It is open for tourists from Tuesday to Friday: 12.00-17.00, Saturday-Sunday: 11.00-18.00.
Handicraft workshops are organised every weekend.
On 28-29th August a big event, the Craft Heritage Fest will take place in it – an archaeological festival co-financed by the project. This will be a two-day show with demonstrations of ancient crafts: weaving, milling, pottery, blacksmithing, carpentry and others. Members of reconstruction groups from Poland will be invited to present old traditions and customs of the inhabitants of the medieval castle which was located in the Park. The Park is a partially reconstructed medieval settlement. During the festival a folk band will also perform.
Information about the CraftNet project.

Belarus
You are invited to the village of Petrovichi, in the Žabinka rayon, where a very interesting ecological trail and recreational area (coordinates 52.147774, 24.010189) were created within the Muchaviec project. More information about the trail can be found on the Clean River fan page.
Information about the Muchaviec project.

Ukraine
On 11th July we invite you to take part in a family cycling event in Vynohradiv (Zakarpattya Oblast). As part of it, the campaign "Share the road" will be held. It promotes the idea and good practices of sharing the road between drivers and cyclists as well as cyclists and pedestrians. The organizers have planned interesting talks, a series of quizzes and activities for children. The event will also include a family bike trip.
Information about the SumCityNet project.
Everyone is invited!