Project of the week - Coordination
31 / 01 / 2020
The project entitled "Effective coordination of rescue operation in the Ostrołęka-Siedlce subregion and Volyn Oblast" (acronym Coordination) is being implemented under the Thematic Objective SECURITY. The City of Siedlce acts as the Lead Beneficiary and there are also partners from Poland and Ukraine.
Ensuring safety in the cross-border region is the main challenge for the project partners. What is needed, is a comprehensive approach to the problems of chemical and ecological dangers, fire and natural disasters, in order to guarantee safety of the firefighters. The Polish and Ukrainian borderland, particularly inhabitants and natural environment will benefit on the project implementation by an increased sense of security related to the improvement of fire and rescue services.
The Coordination project started on 1st January 2019. The Lead Beneficiary awaits for releasing tender procedures for the construction works of training complex in Siedlce and other related activities which will be carried out this year. The Ukrainian partner carried out works related to reconstruction of training complex for fire and rescue units of the Department of State Emergency Service of Ukraine. By end of 2019 works were carried on a total area of 226 m2 and included the reconstruction of the following rooms: room for theoretical preparation, training room (gym), gateway, labyrinth room, room for management center, room for block power supplies, doctor's office, ventilation chamber, compressor room, etc. The Ukrainian beneficiary is gradually buying the equipment. By now, 60 new air compressed apparatus and a measuring and control device, panoramic masks were purchased. The works are still ongoing, it is planned that by the end of March 2020 the building will be put into use and by June 2020 the facility will be equipped with a training labyrinth.
In the last quarter of 2019, the Polish beneficiary - The City Command of the State Fire Brigade in Siedlce launched tenders related to the implementation of the project and purchased two fire trucks: light rescue and reconnaissance car and heavy rescue and firefighting vehicle with a tank. In addition, the City Command was also equipped with a pump set.
According to the grant contract, the project should be completed by 31st December 2020.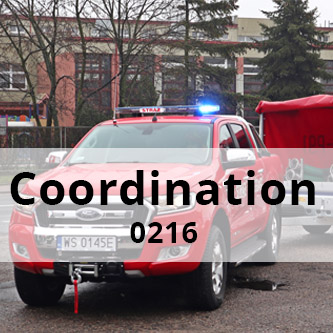 Very useful

Maybe useful

useless